Females
MARCYS ERICA 337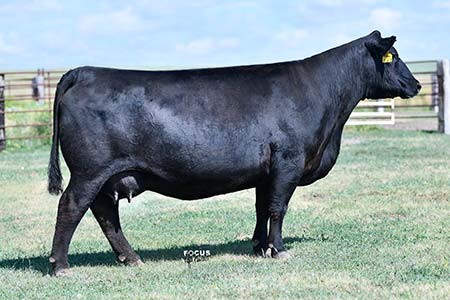 Marcys Erica 337 • 17647842
The $65,000 record selling female in the 75-year history of the Marcy Program to Voss Angus of Iowa where she is becoming a prolific donor female. She has the distinction of being a full sister to the rare & valuable Marcys Scale Crusher who has set himself apart as a one-of-a- kind breeding bull. This top-ranked maternal trait cow records a progeny weaning ratio of 108 on 6 natural calves to mirror the record of her Pathfinder Dam, Marcys Erica 393 Marcys Erica 393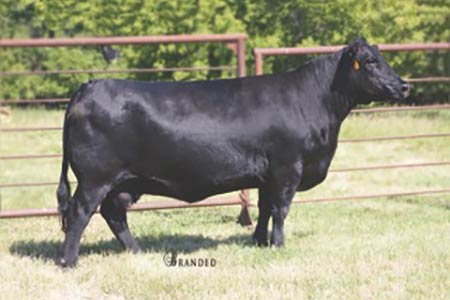 , who earned a progeny weaning ration of 108 on 10 natural calves. The impressive dimension, power, length of body and length & width of hip combined with superior structural soundness, feet & legs and femininity of this great cow complete a package second to none.
4 ET sons with the mating of Erica 337 x U-2 Coalition sell plus one daughter by Erica 337 sired by Bubs Southern Charm sells.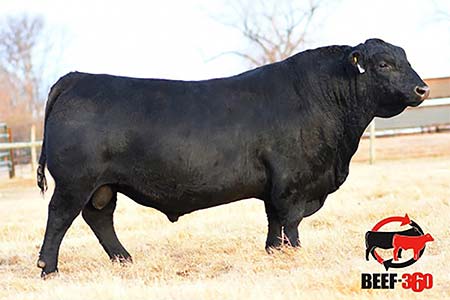 U-2 Coalition 206C • 18626847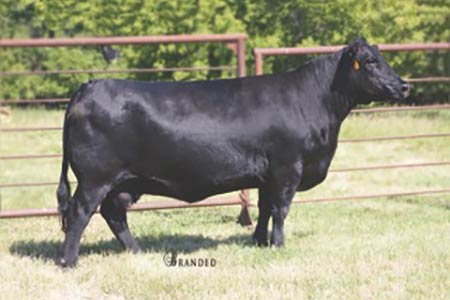 Marcys Erica 393 • Dam
---
MARCYS PRIDE 487
Marcys Pride 487 • 17837766
8 ET Marcys Scale Crusher Marcys Scale Crusher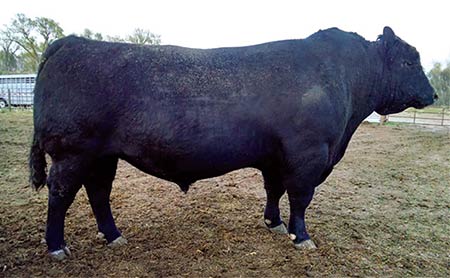 sons sell by Marcys Pride 487 Jan 26, 2023, in our 62nd Annual Bull & Female Sale. This prolific donor has a tremendous flush with a Scale Crusher son that may be as good as any we have raised. A Pathfinder female that is one of the best cows to ever grace our pastures with a progeny BWR of 96, WR of 104, YR of 102 & IMF ratio of 118 on her progeny. This deep, wide bodied, beautiful uddered female is a special blend of outcross & proven old-time genetics that work in cow country anywhere. Exceptional feet and legs on this deep, prolific donor female.
---
MARCYS ERICA 578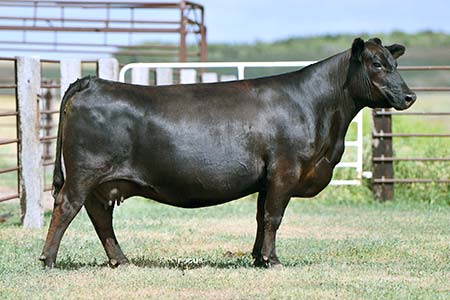 Marcys Erica 578 • 18219238
7 ET Sons by Square B Atlantis Square B Atlantis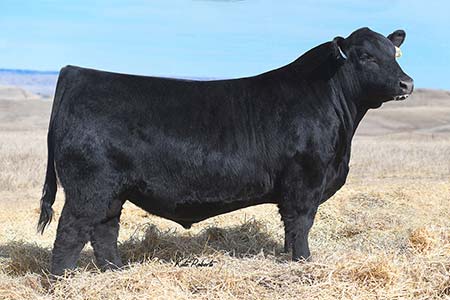 plus an exceptional junior herd sire by Connealy Spur sell by Marcys Erica 578 Jan 26, 2023, in our 62nd Annual Bull & Female Sale. A tremendous flush from the 2nd high selling female at $22,000 in our 2021 Female Sale. This exceptional Pathfinder Dam by the rare and valuable Marcys Scale Crusher balances a progeny birth ratio of 98 with progeny weaning ratio of 109 on five natural calves and a progeny yearling ratio of 108 on four head with progeny IMF and ribeye ratios of 105 & 113 respectively, on three head. Long, stout and big bodied with excellent feet and a soft look with a beautiful udder this is one of the best Scale Crusher daughters ever produced at Marcys. Look for many more progeny of this powerful donor in future sales.
"We have used Marcy cows and been repeat customers for the past 25 years because Marcys cattle have worked. They have represented them as they have said and the cows do what they are supposed to do, be deep, easy fleshing, good mothers, problem free and raise a big calf."

— Greg McKean